Join today and come out and meet us in person and party with us at our next Member's Bar Meet......
Where: To Be Announced
Time: 8:00 pm - 11:00 pm
More Details are posted inside the member's area!!

Bar Meets
We have a Member's Bar Meet every month in the Tampa area. We have found a great location and the party starts at 7pm and goes until we can't drink anymore!! We have had many parties at this club and we always have a super turn out, sometimes well over 100 people join us. Florida Double Dee from the HottieWives Club is always there as well and a different mix of our web girlfriends join each month. We often have special guest appearances as well so don't miss out on the fun. The Club is open to both singles, male and female, as well as couples. We have quite a few couples show up that are really into the single guys, so this is a great way for you single guys not only to meet us, but to get involved in the swinging lifestyle with the couples that are members of this site that want to meet you. It is a full service bar and the club has a great food menu so bring your appetite and nibble away. This is your opportunity to meet Tracy and the girls in the flesh and become Tracy's next member adventure. Remember anything can, and usually does, happen when Tracy and her friend Double D are involved! If you would like to attend our next bar meet then join us here today! We look forward to meeting you all in person, soon!!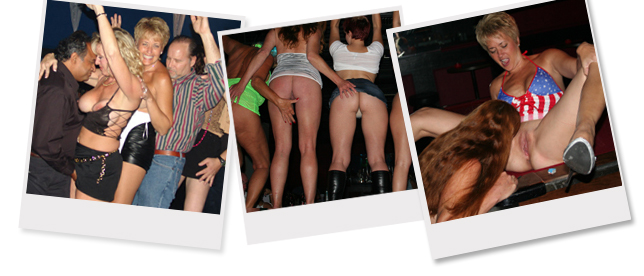 Want to get your dick sucked by the hottest soccer mom around? Well you definitely came to the right place. My wife loves to give head and suck every drop of cum out of your hard cock. Each month, Tracy picks a member, who has put their name in the hat, for the member of the month blowjob. Once you join, you can find all the details inside the site for how you can become her next victim and get your cock drained while she looks up at you with those sexy green eyes. I am rock hard thinking about it….how about you….Join Now! If you are camera shy, don't worry, faces do not have to be in the shoot, just your hard dick for these adventures!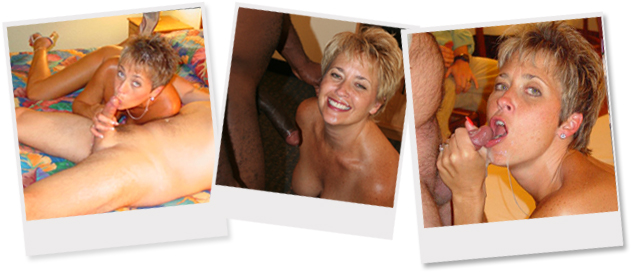 Member Gangbang Parties
Since we started this site in 1999 we have had many Member Gang Bang Parties. There parties are for
the benefit of and limited to our members only. This is where Tracy and her friends really spread eagle
and show their appreciation to our members. All members are invited and we usually hold one about
every three months. We have meet and partied with several members of our site from all over the
country and hope to have you attend one of our parties soon! We like to meet all our members,
singles and couples are welcome at all times!